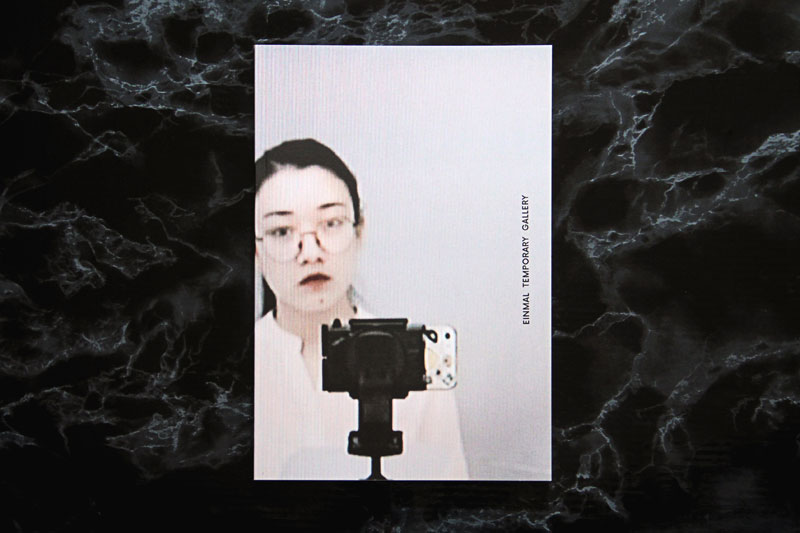 EINMAL Temporary Gallery / Schwanzo Kollektiv
December 2017
"You have to think about one shot. One shot is what it's all about. A deer's gotta be taken with one shot."
From M. Cimino's "The Deer Hunter" 1978.
Sculpture, interactions, video and pictorial installations, but also acoustic and purely chromatic: EINMAL's expressive luggage consists of several sounds and tones. International and national artists have been called to create artworks in Via Carteria's space. Steady in the belief of a strong interaction between art and consciousness, artists were asked to be honest, with themselves and the public, in producing site-specific interventions that would, each time, transform the exhibition space in something new and powerful. One artist, one shot. Schwanzo Kollektiv is a pocket for artists. Apolitical, non-partisan and nomadic platform for launching ground-to-air events related to any form of expression and/or artistic experience. Formed in Berlin in 2012, has several different exhibitions in Europe. For EINMAL, Schwanzo Kollektiv has put together a group of artists from all over the world, selected through a network created by the collective itself.
Designed by Diorama Editions
Texts by Laura Marras
Translations by Tony Serra
Photos by Mario Scarpaci, Cesare Andreano, Luca Monzani Photo
Editing by Luca Fiandri
In collaboration with Comune di Modena, Associazione Culturale Rock's
ISBN 9791220022002
Edition of 150
23 x 16 cm
Softcover
English / Italian
148 pages